March 9, 2010
Women in Sports and Events (WISE) Names 2010 Wise Women of the Year Award Honorees
Contacts: John Totaro 212-213-4148 jtotaro@totarocommunications.com Robin Waxenberg 212-489-8006 robin@robwax.com
FOR IMMEDIATE RELEASE WOMEN IN SPORTS AND EVENTS (WISE) NAMES 2010 WISE WOMEN OF THE YEAR AWARD HONOREES
Top Executives from the New York Yankees, ESPN and Gatorade Capture This Year's Awards
New York City, March 9, 2010 -- Women in Sports and Events (WISE), the leading voice and resource for professional women in the business of sports and events, announced today that Jean Afterman, vice president and assistant general manager of the 2009 World Champion New York Yankees; Roxanne Jones, vice president, ESPN Publishing; and Jennifer Storms, senior vice president, Gatorade Sports and Event Marketing are the recipients of the 2010 WISE Women of the Year Award.
The three women will be honored at the 16th annual WISE Women of the Year Awards Luncheon on Wednesday, June 9 at the Marriott Marquis Hotel in New York City. The event will be hosted by NBC Sports reporter Andrea Joyce who has emceed the awards luncheon several times before.
"This year's recipients illustrate the range of accomplished women holding influential positions with high-profile organizations in the sports industry," says Sue Rodin, founder and national president of WISE. "They have made lasting contributions to their respective organizations and have exhibited innovation, critical thinking and leadership in the industry. They are true inspirations and exemplary role models for the women aspiring to be the sports industry leaders of tomorrow."
The honorees were chosen by a vote of the WISE membership nationwide. Criteria for the honorees include:
Women who, in their careers, are visible leaders and continue to be an influential voice for women in the industry;
Women who have broken down barriers and helped create connections and new opportunities for other women while continuing to be a respected resource in the field; Women who exemplify professional excellence and are role models for others.
About the honorees
Jean Afterman - Afterman is entering her ninth season (eighth as VP) with the Yankees and is only the third female to hold the position of vice president and assistant general manager in the history of Major League Baseball. In addition to her day-to-day duties with the Yankees, Afterman has been instrumental in spearheading the organization's operations in Asia and the entire international baseball community. In 2007, she was profiled in Crain's New York Business's "100 Most Influential Women in New York Business" and in 2008 Forbes named her one of the top female executives in baseball. For her civic involvement, she received the "Exploring Leadership Award" for providing high school students career opportunities. Afterman also works with PENCIL, a non-profit mentoring program for the purpose of creating positive change in the public schools. She is a graduate of the University of California at Berkeley and also has a J.D. degree from the University of San Francisco School of Law.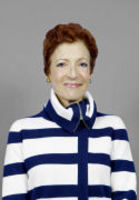 Roxanne Jones - Jones joined ESPN in 1997 and is one of the founding editors of ESPN The Magazine, which has 14.7 million readers and received three American Society of Magazine Editors (ASME) awards. She began her magazine career as the senior editor for NFL and Boxing supervising a team of editors and national writers. In her current role, as vice president/senior deputy editor, Jones develops editorial initiatives and works to identify new revenue streams across the publishing business. Jones has worked on the television side, as well, and helped create the TV shows "ESPN Hollywood" and "Cold Pizza" - ESPN's first morning sports and entertainment program. A multimedia executive, she has been successful at creating, monetizing and executing media content in print, broadcast, mobile and digital platforms. Formerly, Jones was assistant sports editor at the New York Daily News and also worked at the Philadelphia Inquirer as an editor and staff writer. She is the author of Say it Loud, an Illustrated History of the Black Athlete (2010) and is involved with several civic and professional organizations. An alumna of Penn State University, she received an EXECUTIVE MBA from UCLA's Anderson School of Business.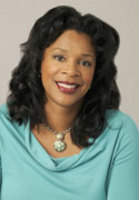 Jennifer Storms - Storms leads a team of marketing and event professionals and manages the extensive athletic relationships and sports assets as Gatorade continues its evolution from a sports beverage company to a sports performance innovation leader. She oversees the brand's relationships with the NFL, NBA, MLB, WNBA, AVP, NHL, US Soccer, Major League Soccer and other professional, collegiate, and amateur teams. Storms joined Gatorade in August, 2009 after 14 years with Turner Broadcasting Systems, Inc. At Turner, she was senior VP of Turner Sports Marketing and Programming, overseeing sports for both TBS and TNT networks, as well as online properties, such as NBA digital Portfolio, NASCAR.com, PGA.com and PGATOUR.com. For three consecutive years Storms, was named to Street and Smith's Sports Business Journal's "40 under 40" and in 2008 Brandweek named her to "Marketers for a New Generation." She graduated with a B.A. from Northwestern University.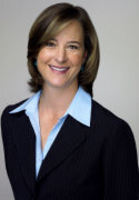 Headquartered in New York City, WISE was founded in 1993 and currently has more than 1,000 members in chapters across the country including Atlanta, Boston, Chicago, Cleveland, Los Angeles, New York City-Metro, Pittsburgh, San Francisco/Bay Area, Washington D.C., and Syracuse University, WISE's first collegiate chapter.
For information about attending the luncheon, joining WISE and/or becoming a sponsor, please visit www.WISEworks.org.
---