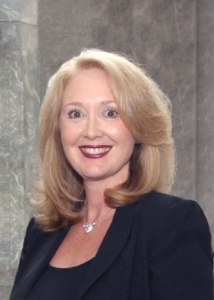 Sharon Byers
Senior Vice President, Sports & Entertainment Marketing
Coca-Cola North America
Sharon Byers has been with The Coca-Cola Company for twenty-five years. In her current role, she is responsible for the development of national marketing programs across the portfolio of brands for the Company's premier partnerships with American Idol, NASCAR, NCAA, Olympics, top Colleges and Universities, and many others. Additionally her work includes development of Coca-Cola's sports and entertainment marketing strategies, league and talent relationship management including LeBron James, Jennifer Aniston, Kobe Bryant, Carrie Underwood and other key partnerships. She leads a large team of professionals dispersed throughout the United States and is accountable to a multi-million dollar property portfolio budget. Throughout her career, Byers has worked in Europe, Africa, Eurasia, the Americas, and the Middle East allowing her to develop a multi-cultural, holistic view of global business. Byers is an active member in her community and holds numerous board positions including the Atlanta Opera, Atlanta Zoo, College Football Hall of Fame, Atlanta Tipoff Club, Atlanta Basketball Host Committee and The Great Pyrenees Rescue of Atlanta. Byers is an award winning marketer with recent awards including one of Sports Business Journal's 2012 "Game Changers" and to the Sports Business Journal's 2012 "50 Most Influential" list.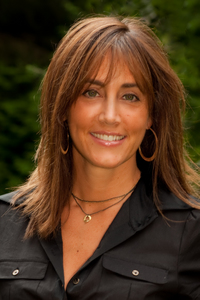 Danielle Maged
Global Head of Business Development & Partnerships
StubHub
Danielle Maged is responsible for both domestic and international business development and partnerships for the company: strategic, sports, music and technology. She has been with StubHub for more than 10 years, and has been a key part of the company's growth from disruptive start-up to widely known consumer brand. She serves on the StubHub Executive team, and works very closely with parent company eBay on larger corporate deals involving PayPal and eBay. As a sports and entertainment consultant with StubHub in its launch years, Maged brought the company's first NFL partners on board in 2004. She joined StubHub full time in early 2006, playing the lead role in StubHub's ground-breaking partnership and recent renewal with Major League Baseball and its clubs. Today, Maged's group manages 85+ partners, including: AEG, the Staples Center, the LA Kings, Major League Baseball and 28 of its clubs, the Washington Redskins, Premier League Football teams Tottenham Hotspur, Everton & Sunderland, Paciolan Ticketing, the University of Texas, University of Michigan, USC, Alabama, Philadelphia 76'ers, Philadelphia Flyers, and Apple. Previously, she served as Vice President of New Media & Marketing for Madison Square Garden. Prior to MSG, she was Director of International Strategic Planning at ESPN International and spent six years at the NBA. Maged is a Sports Business Journal 2012 "Game Changer" and holds a BA and MBA from Columbia University.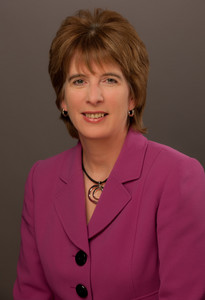 Carol Stiff
Vice President, Content Program & Integration
espnW
In her newly created role, which she assumed in February 2013, Stiff focuses on integrating the content and stories from the comprehensive multiplatform espnW initiative and elevating its presence across the ESPN. Stiff joined ESPN in 1990 and previously worked in ESPN's programming department, ultimately serving as a vice president, programming & acquisitions since April 2010. She oversaw the acquisition and scheduling of a variety of sports on ESPN, ESPN2 and ESPNU, including NCAA women's basketball, NCAA championships (the NCAA Women's Basketball Championship, Football Championship Series, College World Series, Women's College World Series, lacrosse), WNBA, professional softball and more. Before joining ESPN, she gained experience in the college coaching profession as a women's basketball assistant and recruiter at Brown University, as well as a stint at Rensselaer Polytechnic Institute and Western Connecticut State University. Stiff is a member of several professional groups, including the Women's Sports Foundation, the USA Women's Basketball Standing Committee, the Women's Basketball Hall of Fame Board of Directors, and the Collegiate Women's Sports Awards Board. Stiff was inducted into the Connecticut Basketball Hall of Fame in April 2005; was named the "Top Advocate for Women's Basketball" by the Tampa Tribune in 2008; in 2009 Sports Business Journal recognized her as one of the most influential executives in women's sports; and was recently awarded the WBCA Mel Greenberg Media Award for her commitment to women's basketball and advancing the role of the media in the game.