April 1, 2017
WISE Within Mentor an Instant Idol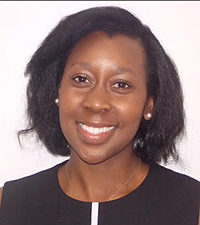 New Dream Job Target in Sight
I wasn't a rookie to the sports industry. After spending several years as a production assistant at ESPN, I had realized my strengths were in community outreach, but I so loved working in sports. I decided then that my dream job was in community relations for a team or league. With a target in sight, I needed a strategy to reach it.

The TeamWork Online job search site was saved as one of my favorites, and I visited often. I jumped at opportunities to volunteer with the community relations department of my hometown team, the Jacksonville Jaguars, and eventually I moved to Atlanta to work as a seasonal community relations assistant with the Falcons.

As I approached my second anniversary in Atlanta, I had established relationships and exchanged emails with several playmakers on the city's sports scene — I had done a pretty good job networking, if I do say so myself — but I still hadn't found the right opportunity. During this time, my occasional social media posts exuded positivity; internally, however, I felt as if the sun was setting on my goal of a career in sports.

Instant Connection with WISE Within Mentor
Four months later, through the WISE Within mentor program, I was paired with industry veteran Bridget Burke Kaye of IMG. I was excited to devour any nuggets of wisdom that she was willing to share. I arrived at our first meeting prepared with talking points, articles I had read that supported those points and, of course, questions.

Right off the bat, Bridget was genuine and easy to connect with; my notebook was never opened. While she was gracious enough to share several stories from her professional journey, the stories that inspired me most were centered on her growing family. She became my instant idol as I listened to her speak about mastering time management and establishing work-life boundaries while still being committed to her fast-paced career.

With each of our early-morning coffee meetings, her baby belly, my confidence and our friendship blossomed. Armed with her encouragement, I landed a full-time opportunity in community relations a few months later. I'm excited about the new chapters in both our lives and know we'll continue to have great stories to share.
---
The opinions expressed in the blog entries and comments on this website belong to the authors alone, and do not reflect the opinions of WISE or any employee or affiliate thereof. WISE is not responsible for the accuracy of any information provided by the authors.